We've searched the entire website to find 12 Air BnB's to rent this season, locally and overseas. Check it out below!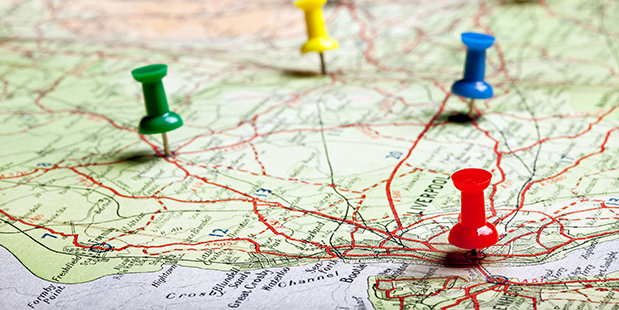 DOMESTIC (ish)
VICTORIA
Victoria has some of the best restaurants and bars. Plus, there's tons of local farmer's markets to visit! This condo is designed to perfection, and central.
Downtown Condo, rent it here.
WHISTLER
Whistler should be on everyone's travel bucket list. Whether you choose to go in summer or winter, this studio is the great place to crash at night after a long day of adventuring.
Studio in the village, rent it here.
SAN FRANCISCO
This Air BnB is owned by an interior designer, and you can tell. The expert space planning and fun decor make this space the perfect getaway!
Mission District Apartment, rent it here.
LOS ANGELES
This studio is laid out really nicely, and is in the perfect location! Koreatown is SO cool, and near other fun districts.
Koreatown Studio, rent it here.
INTERNATIONAL
PARIS
Montmartre is a super-cool area of Paris. There are tons of viewpoints as it's the highest part in Paris. Plus, tons of cool vintage shops and bakeries line the streets.
Montmartre flat, rent it here.
NEW YORK
The East Village is the place to be! Dance at the gay bars, eat in the Meatpacking District, and walk the High Line.
East Village Studio, rent it here.
ROME
How nice is this apartment! This feels like the perfect escape while travelling.
San Lorenzo Apartment, rent it here.
LONDON
London is a very expensive place to visit. This Air BnB didn't give us sticker shock though! Stay in this modern London Fields studio, in the heart of London, on the cheap!
London Fields Studio, rent it here.
MELBOURNE
This looks straight out of a movie set. We can't wait to stay in this warehouse apartment!!
Collingwood Warehouse, rent it here.
TOKYO
A neat and orderly apartment, in true Japanese fashion! The mid-century furniture is great, and the location looks very central too.
Koyama Shinagawa-ku Condo, rent it here.
CUBA
Cuba is one of our favourite travel spots. This all-white waterfront hotel is stunning. Definitely high on our to-visit list!
La Habana BnB, rent it here.
BALI
Bali is a very affordable place to travel around. Rent this entire villa on the cheap. AMAZING!
Mengwi Private Villa, rent it here.